What is Seamless.ai?
Seamless.ai is a platform that helps businesses generate leads for sales. It differentiates itself from other lead gen tools with the use of AI. With Seamless.ai, businesses can make accurate lists of leads that are their ideal customers.
There are over 100,000+ sales teams that are using Seamless.ai and most of the biggest companies in the U.S. are Seamless.ai customers. The value proposition for Seamless.ai is that they can help businesses reach decision makers that are their target clients.
In my case, I'm a freelance writer. Seamless.ai helps me find decision makers that help me generate more revenue for my business. This would be content managers, editors, chief marketing officers, etc.
With Seamless.ai, businesses can help generate real-time, accurate lists of their ideal clients and continuously reach out and close sales.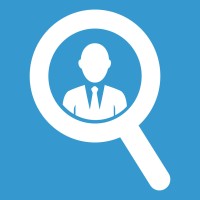 My experience with Seamless.ai
Roughly 3 months ago at the beginning of the year, my freelance writing business took a deep dive in revenue. I was $900 in monthly retainer work and a few extra hundred dollars from random work.
I had been using different email marketing tools to get new clients, but progress was very slow. I had to analyze why it was difficult to get new clients, so I decided to look for other options for email marketing. This wasn't a strategic decision, I was basically just hustling to find a better way to get clients.
Fast forward a few days of researching for tools for email marketing, I run into Seamless.ai and give their free trial a try. It worked pretty well and I liked how you could automate finding emails with LinkedIn. This was the selling point for me.
Prior to Seamless.ai, I never found a tool that actually works with finding emails for people on LinkedIn. After seeing how Seamless.ai's contacts were pretty accurate after sending a few hundred emails, I was sold on trying it for at least a month. I negotiated with the sales team over a few emails and we found a plan that worked for me.
Since I started to use Seamless.ai, my income from my freelance writing business has tripled and I'm set to make over $6,000 this month alone. Although I worked hard by sending thousands of emails, I definitely could not have done it without Seamless.ai.
If a standalone freelance writing can get this much value out of a tool, I can't imagine what a business with a sales team can do. I'm not a blind fan of any software, but Seamless.ai has definitely been the most impactful investment I've made in my business.
My strategy with Seamless.ai
I know the majority of businesses know that sales is a number's game. Even with the best sales tools in the world, if you don't send the email or pick up the phone, nothing will happen.
I was already sending hundreds of emails per day with other tools, so I was going to continue that habit with Seamless.ai. What made the difference for me was Seamless.ai's ability to automatically find leads on LinkedIn.
My strategy with Seamless was the following:
Spend 3-4 hours on the weekend automating finding 2,000 leads (Yes, it's really that fast)
Send 300-400 emails per day
Reply to interested prospects every few hours (It can be hard to keep track if you have tens of interested prospects)
Offer trial article or service and offer a monthly retainer following
Using this strategy my revenue for the following months looked like this:
January: $900
February: $1,950
March: $2,800
April: $5,200
This was my overall revenue, I had a few extra projects in April so that explains the big jump in revenue. I've consistently increased nearly $1,000 per month in retainer clients. Using Seamless.ai, I can definitely see how I can scale up to $10,000/month.
Since my offerings are on the low end, I'm limited by how much I can write per month in terms of revenue. Larger businesses with teams can literally add hundreds of thousands of dollars in revenue by closing leads on Seamless.ai.
Let's explore how Seamless.ai actually works below, so you can get a good idea.
Integration with LinkedIn
The single most important feature on Seamless.ai is the integration with LinkedIn. Without this feature, I would not be using Seamless.ai at all. I've tried numerous Chrome extensions and software products that promise they can get emails from LinkedIn users. None of them worked.
In fact, my LinkedIn account was banned permanently for using a Chrome extension because it went against LinkedIn's policies. I had to create a new LinkedIn account and start my entire network from scratch.
Seamless.ai is the first product I've ever come across that actually gets emails from the majority of people you search for on LinkedIn.
LinkedIn Demo
Let's run through a quick demo of how to find LinkedIn leads on Seamless.ai.
First go to the dashboard and do a normal search. It should look like this:
In my search, I looked up marketing manager. On the bottom, you can see the social search button. Clicking it will open up LinkedIn and you can continue the search on there.
When you open up LinkedIn, you should see this above the first search result:
This bar indicates the amount of results and the blue buttons on the right take certain actions. The actions are:
Set default list: This allows you to pick which list you would like the contacts to be saved on. I save all of mine on one list, so it picks up on the duplicates.
Next: This just means next page on LinkedIn. This is good to use with the Find All button.
Find All: Find All means Seamless.ai will find the contact info for each contact on the page. Once it's done it will scroll up and you can click the next button to go to the next page. You can continue doing this over and over again till you have the amount of leads you want.
Adding leads to Seamless.ai
Click the find all button and Seamless.ai will find all of the leads (10 on each LinkedIn page) and save it to your Seamless.ai account.
When you have a contact saved to Seamless.ai, the blue button next to their name will change from find to added. Here's what it looked like when I did it:
The first contact says view, meaning I already had them. Seamless.ai won't add their contact info to my leads to prevent duplicates.
The other ones say added, this means they are new contacts and will be saved on my Seamless.ai account.
You can go to the next page on LinkedIn and continue saving leads on Seamless.ai.
To view your saved leads, go back to Seamless.ai and go to the My Contacts page. All of your leads will be saved there and you can download it as an excel file.
Your leads will look something like this:
I didn't include their names, pictures or emails, but you can see that also on the contacts page.
Here's a quick 2-minute demo on how the entire product works:
Seamless.ai Pricing
I've used a ton of email marketing and lead generation software before but none of them were as flexible with pricing as Seamless.ai.
As a rule of thumb, I always ask software programs that I use if I can get a discount. Some offer promotions for the first month, but every single one I've asked have told me no when I asked if I can get my plan reduced. Obviously that makes sense for their business model, but it doesn't make sense for me because I can't afford the good plans.
When I checked out Seamless.ai's free trial, I sent them a message on their chat box asking for a discount. This led to a series of emails where a salesperson from Seamless.ai worked with me to get the best plan for my particular business.
I ended up getting a plan that allowed me to get unlimited emails from LinkedIn at a cost that made sense for me. I'm just leading with this before I explain the different pricing, so you know that Seamless.ai can be flexible with plans and work with the specific needs of your business.
Features
LinkedIn integration: I've covered this already, you can scroll up to read more about this.
Company finder:
Seamless.ai is really great at finding companies in your particular niche. You can use the different filters to choose the exact type of company you're looking for and Seamless.ai will provide you with all the contact information.
Seamless.ai lead finder:
Seamless.ai can help you find leads without LinkedIn. This is how I first started to use Seamless.ai. It's probably much better than any other alternative out there, but using LinkedIn is much more powerful.
Bulk Research:
Seamless.ai users can upload lists of leads and perform Bulk Research. This is great for companies with larger sales teams who can't manually go and verify their leads. I haven't personally used it yet, but I can definitely see the utility in this feature.
Criticisms
If you haven't used Seamless.ai for a while, it's hard to find much flaws in the product. I have used the product since the beginning of this year (January 2021) and have already paid over $500 for my individual account over the first few months.
Since my freelance writing business is directly tied to how many people I can reach out to, I have been a power user for Seamless.ai. The first three months alone, I sent over 5,000 emails using Seamless.ai. I've had very few issues with Seamless.ai, but the few I've come across include:
Downtime: Seamless.ai has thousands of enterprise users. They're finding thousands of emails literally every minute. I've noticed a handful of times (maybe 5) since I started to use Seamless.ai that they need to do some upgrades. These often take place during evenings and weekends, but one time it happened during the workday.
Unless you're a heavy user like myself, it's very hard to pick up on. This can be frustrating if you need leads immediately for a specific day. I haven't ran across this for nearly a month and a half, but it's a good thing to keep in mind.
Duplicate contacts: When I first started out with Seamless.ai, I was using Internet Explorer (I know, very dumb). I just happened to sign up for Seamless.ai on Internet Explorer and used it since my login information was saved on there.
I noticed after maybe a few thousands emails saved that I'd start seeing duplicate contacts from different companies. I even sent a few duplicate emails on accident and people sent unpleasant emails back (which I deserved haha, don't spam people).
Once I switched over to Chrome, the duplicate emails reduced dramatically. There are still some from time to time, but I double check before sending an email if a contact email looks too familiar.
Final thoughts on Seamless.ai
All in all, Seamless.ai has been the most beneficial investment I've made into my business. This is because it helped solved my primary needs: leads and closing sales.
If I can't get in front of my ideal customer, I won't ever have the opportunity to work with them. Seamless.ai bridged the gap between me and my ideal clients by providing accurate contact information.
The fact that I know my emails or calls will reach the prospects I want to work with makes sales a lot easier.
Prior to Seamless.ai, I was already sending thousands of emails per week. Within just a few months of using Seamless.ai, I'm overbooked for work and I haven't sent a cold email in over a month.
I'm not a blind fan of any tool, but if I can find a better tool to find real and accurate contact information, I will switch immediately.
Seamless.ai is a great tool, but it will do nothing if you don't send out the emails or make the calls. Don't take my word for it. Try it yourself and do the following:
Get 500 leads from Seamless.ai
Send 500 emails or phone calls with an intro/sales pitch
See how many deals you will close
I can almost guarantee you will find and close a deal with a client of your choice. You can try Seamless.ai here.